Tstcheck Oil Test Kit Strips
Tstcheck Oil Test Kit Strips
?>
Brand :TSTCHECK
Product origin :Changchun, Jilin, CN
Delivery time :3-20 days
Supply capacity :300,000 bottles
As rapid and affordable test products, Tstcheck Oil Test Kit Strips adopt new chromogenic agents and use highly sensitive chromogenic reaction activators to perform semi-quantitative analysis of water parameters.
The advantage of this oil test strips product is : Quick and easy test in 2 minutes optimizes oil consumption HACCP safety . Very easy to use and can get testing results in shorter time .
Jilin Test welcome to build success and long terms business cooperation with you in the near further .
Tstcheck Oil Test Kit Strips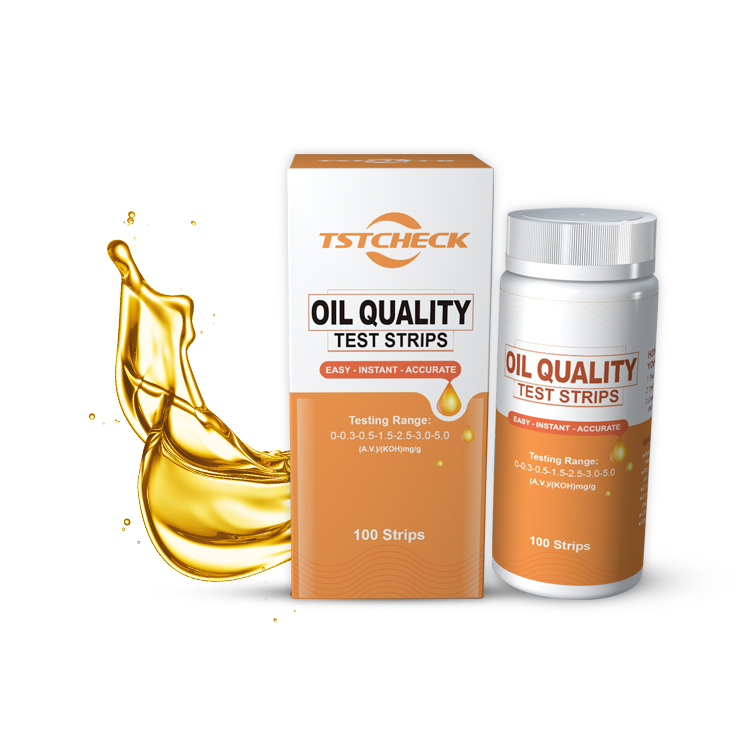 The average person may not understand what Acid value (AV) is.Acid value is used to measure the free acid content in oil, usually measured by the amount of potassium hydroxide (KOH) required to consume the acid in one gram of oil.According to general international standards, the acid value of fine refined oils is less than 0.2 mg KOH/gram.Acid value detection is an indicator to check the freshness of oil products. The acid value of fresh oil tends to zero, but the oil gradually deteriorates after repeated use or long-term contact with the air after opening or storage for too long. If the acid value exceeds 2.0, the oil deteriorates.

1. Rapid test: Fast test and get results in seconds.
2. Simply dip: Test directly without pre-processing.
3. Easily read: See clear color development.
4. Safe use: No need to touch hazardous chemicals and deal with waste liquid.
5. Inexpensive: Each test at a low cost.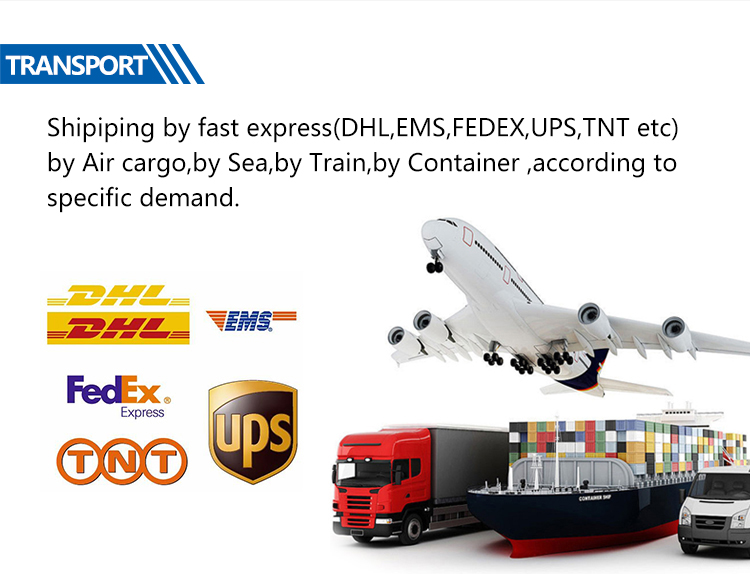 Company Informations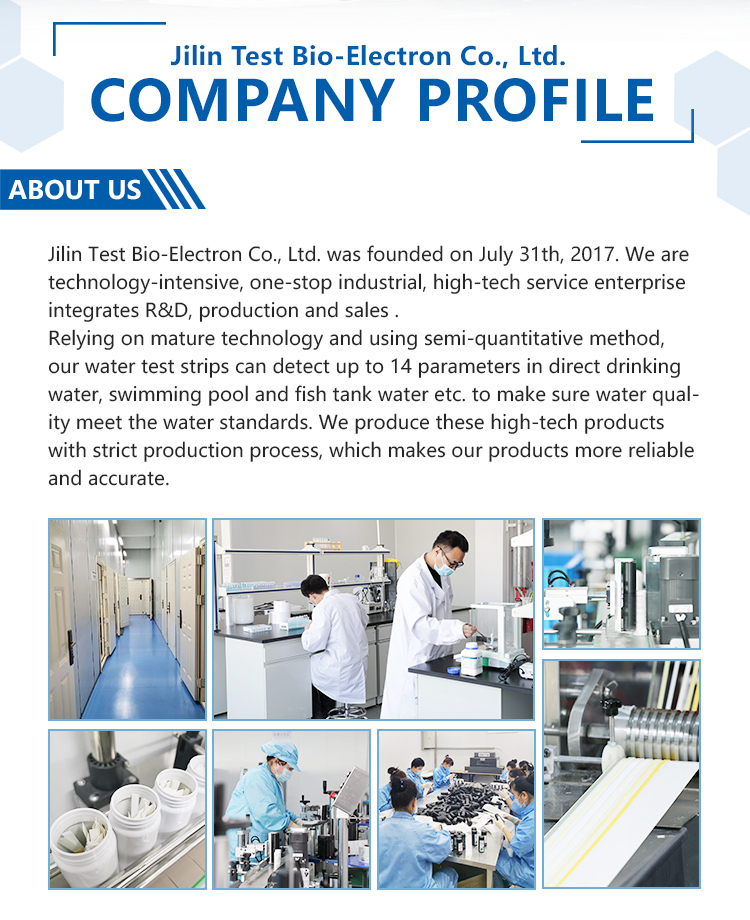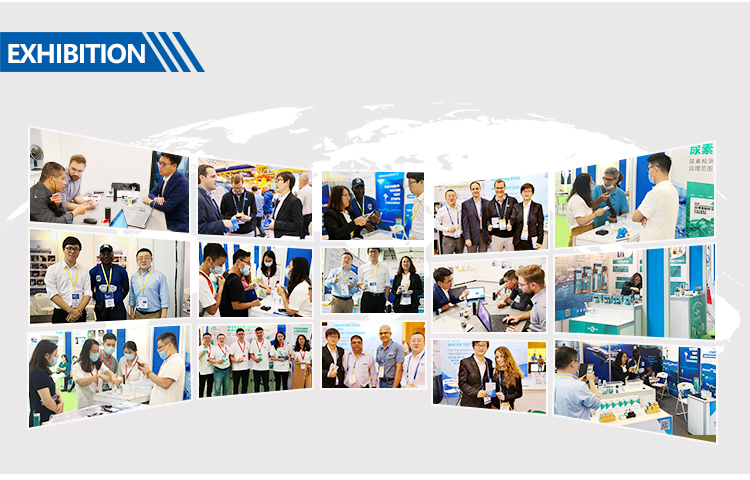 Factory. We speicalize in producing water test strips for years.
...more
Get the latest price? We'll respond as soon as possible(within 12 hours)