Home Tap And Well Drinking Water Test Strips 14 In 1
Home Tap And Well Drinking Water Test Strips 14 In 1
?>
Brand :tstcheck
Product origin :Changchun, Jilin, CN
Delivery time :3-25 days
Supply capacity :300,000 bottles
Home Tap And Well Drinking Water Test Strips 14 In 1 is developed and manufactured by Jilin Test Bio-Electron Co., Ltd.
The safety of drinking water is related to everyone's health, so it is necessary to test drinking water.
If you are interested in any products or if you would like to discuss customized packaging, please feel free to contact us.
We'd like to exprees our desire to develop a business relationship with new clients around the world in the near future.
Home Tap And Well Drinking Water Test Strips 14 In 1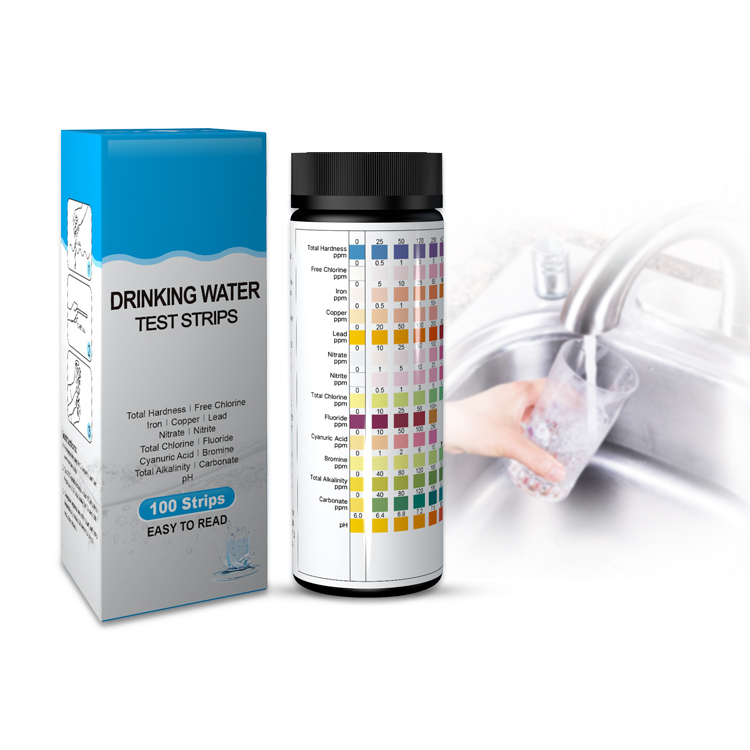 Test Factors

Nitrate, Nitrite, Free Chlorine, Total Hardness, Carbonate, pH, Iron, Copper, Lead, Total Chlorine, Fluoride, Cyanuric Acid, Bromine, Total Alkainity


Test System
Visual Color Comparison
Application
Well, tap, drinking water testing
Specification
100 pcs / bottle
MOQ
100 bottles
Custom Requirements
Welcome
Shelf Life
New: 2 years from production; Opened: better to use up within 90 days.
Instructions

1. Immerse the strip for 2 seconds and then remove the strip.
2. Do NOT shake excess water off, and then hold the strip horizontally for 15 seconds.
3. Compare against the color chart and read immediately within 30 seconds to get accurate

results.

Warning
1. Keep wet fingers our of the bottle.
2. Avoid touching or polluting the test area of strip.
3. Close cap tightly after removing strips.
4. Read in natural daylight for best results.


5. Store in a cool & dry place

Key Words

home water test

tap water test strips

well water test strips

Drinking Water Test Strips

Home Tap Water Test Strips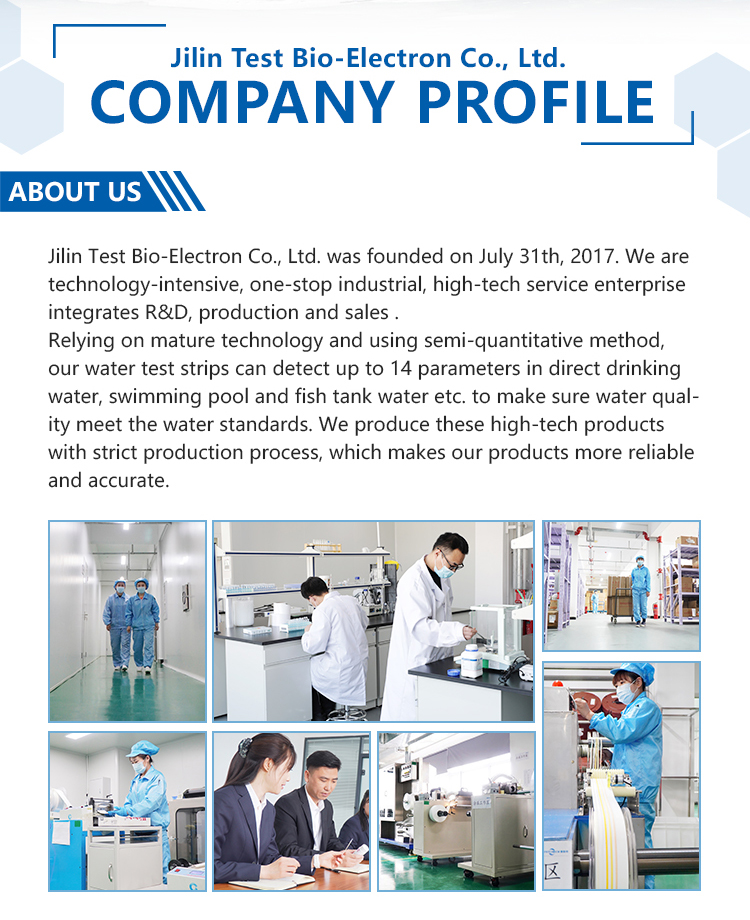 Factory. We speicalize in producing water test strips for years.
...more
Get the latest price? We'll respond as soon as possible(within 12 hours)