Drinking Water Heavy Metal Copper Iron Test Strips 8 In 1
Drinking Water Heavy Metal Copper Iron Test Strips 8 In 1
?>
Brand :TSTCHECK
Product origin :Changchun, CN
Delivery time :3-20 days
Supply capacity :300,000 bottles
Quality First and The Good Faith Is Supreme
Equipping with advanced technology, professional teams, full-automatic equipment, all products are made in a highest quality in China and in line with international standards. Up till now, Jilin Test Bio-Electron Co., Ltd has exported many products to more than 100 countries and met with the approval of many clients all over the world.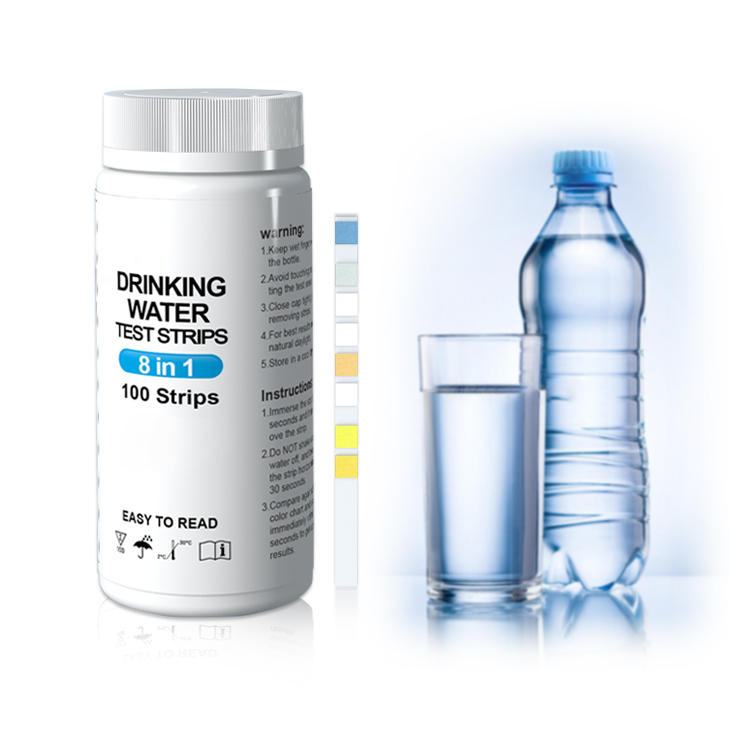 Designed For Drinking Water
Ready To Use, For Your Convenience
Instructions
1. Dip The Strip Into Water For 2 Seconds And Remove It.
2. Hold The Strip Horizontally For 30 Seconds.
3. Compare Against The Color Chart And Get Accurate Results.
Shelf Life
New: 2 Years From Prodcution.
Opened: Better To Use Up Within 90 Days
Warnings
1. Do Not Put Wet Fingers Into The Bottle.
2. Do Not Touch Or Contaminate The Test Block On The Test Strips.
3. Screw The Bottle Cap Tightly Each Time After Removing The Test Strip.
4. Read Results In Natural Daylight.
5. Store In A Cool Dry Place And Avoid Sunlight.
Factory. We speicalize in producing water test strips for years.
...more
Get the latest price? We'll respond as soon as possible(within 12 hours)